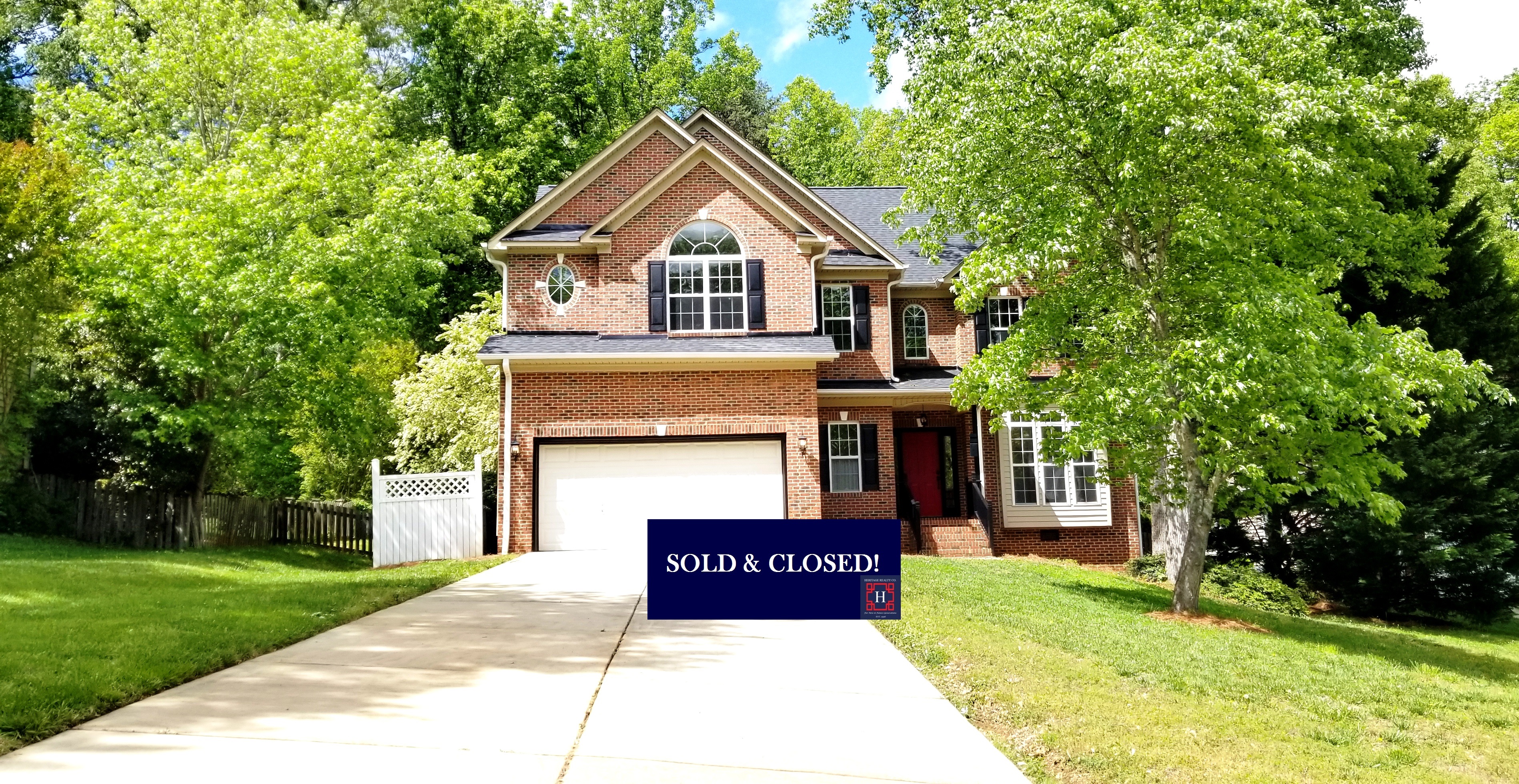 Danielle brings a welcomed energy to real estate- Experienced Full Time REALTOR® dedicating her time to all of your real estate needs. As a native of North Carolina, Danielle has sold real estate in the Piedmont Triad and from the Mountains to the Beaches of North Carolina.
Whether you're buying, selling, investing or relocating, Danielle has you covered!
For Now & Future Generations Est. 1996
Nothing could be finer than to live in Carolina!
Danielle specializes in Buyers, Sellers, New Home Construction, First Time Buyers, Relocation, Luxury, Land and Investors. Having worked with hundreds of clients, Danielle knows her way around a real estate transaction. She is prepared to make each and every transaction as smooth and efficient as possible, always keeping her client's best interest and priorities first.
BUYER REPRESENTATION
As your Exclusive Buyer's Agent, it is my fiduciary responsibility to protect and promote your best interests. My job includes providing you with market research, educating you on the current national and local market conditions, searching and previewing homes that meet your criteria, evaluating options to help you make the right decision and negotiating on your behalf to get you the best possible price and terms. It is my goal to make the home buying process as easy and enjoyable as possible!
Why you need Danielle as your Buyer's Agent
1. Buying a home is a complicated process.
In most cases, buying or selling a home requires disclosure forms, inspection reports, mortgage documents, insurance policies, deeds and multi-page government-mandated settlement statements. A knowledgeable guide through this complexity can help you avoid delays or costly mistakes.
2. I speak the language.
Real estate has its own language. If you do not know a CMA from a HUD, you can understand why it is important to work with someone who speaks that language. Not using an agent to represent you while buying a home is much like going to court without hiring an attorney. There is a lot you need to know, and real estate agents are trained experts in their field.
3. I can save you money.
It is not just about finding a home; you must also consider everything else that is involved: Negotiations, option periods, property inspections, lender appraisals, title commitments, resale certificates, etc. Having a professional working for you can save you thousands of dollars and also help you avoid costly mistakes.
4. I understand the market and the law.
Even if you have bought or sold a home in the past, the market is always changing. Understanding the market can help save you thousands of dollars. Furthermore, laws and regulations change. That is why having an expert on your side is critical. You need representation!
5. I have access to thousands of homes.
As a member of the National Association of Realtors I have access to the Multiple Listing Service (MLS) which lists all of the available properties in North Carolina, Piedmont Triad and the surrounding areas. I can also help with new builder construction, custom homes and homes that are not even on the active market.
6. Many real estate websites have inaccurate information.
Many consumer websites have incomplete, outdated or inaccurate information. Many times the websites "estimate" their information. Realtors have the most up-to-date information and can set you up on an auto notification system so that you are notified the minute a new home hits the market. Also, it is the buyer agent's job to make sure all of the information is correct.
7. I can help refer other professionals.
When you are buying a home, you may need to use lenders, title companies, appraisers, surveyors, home warranty companies, insurance agencies, attorneys, contractors, moving companies, etc. I can provide you access to their referral network and help you find the best companies to work with.
BUYER SERVICES
The most important thing to remember is that as your Buyer's agent, I work exclusively for you! My commitment to you is representing your best interests and helping you get the best home for the best price. I can help with all of the following:
Existing Homes
Our Multiple Listing Service (MLS) has thousands of homes to choose from. By knowing what you are looking for, I can help narrow down the search and can preview properties to make sure they will meet your expectations.
New Construction
Many buyers are not aware that the new home builders have representatives that work for the builder and have the builder's best interest in mind. You should never purchase a home without having your own representation. I can help you negotiate on pricing and upgrades and make sure you are getting the best home for the money.
For Sale by Owner
I keep an updated inventory of all for sale by owner homes that are on the market and can help you negotiate the best price on the home. Dealing directly with the owner is not always in your best interest. In fact, the homeowner, without the professional representation, is going to be in the weaker negotiation position.
Custom Homes
Know exactly what you want and cannot find it? One way to get that perfect home is to build a custom with a custom home builder. Building a custom home allows you to work directly with a builder to choose and design your own plans and pick the selections that you desire. I have worked with several local and national builders and will help you successfully navigate through their buying process.
Short Sales & Foreclosures
In today's market there are lots of opportunities to buy short sale and foreclosure properties. I am a registered HUD Broker (Good Neighbor Next Door Program) and I can assist you in this complicated process and help ensure that the transaction goes smoothly.
Investment Property
Investments are constantly popping up around the city. As your real estate market expert, we can discuss your investment strategies, financial commitment and best potential investment properties based on your needs.
Pocket Listings
Pocket Listings are homes that are not listed on the MLS. Many luxury properties are not on the active market. Instead, they are sold through networking between luxury agents. If you are looking for a truly spectacular property, I can help you find homes that very few agents even know are available!
BUYING PROCESS
Buying a home is an exciting time as it typically signifies a next chapter in our lives. While the home buying process can be fun, it can also be stressful, especially in today's complex real estate market. When you choose me to assist you in the home buying process, I provide the following:
Needs Analysis – Why do you want to move? What is your time frame? What do you hope to find in your new home that you do not have in your current home and do you need to sell your current home before you buy a new one?
Loan Pre-Qualification/Pre-Approval – Contrary to what you may hear on the news, there are several different financing programs available to fit a variety of needs. Programs such as 100% financing, One-Time PMI, or VA Loans with minimal down payments are still viable options for those who qualify.
Neighborhood and Area Search – Determining which area you want to live will allow you to narrow your focus so that the perfect home also provides you with the lifestyle that best fits your needs.
Home Search – Once you have determined your price range, neighborhood and area preferences, we will discuss and search for your "wants and needs." I can also provide you with a FREE LISTINGBOOK account that will allow you to search specific properties.
Making an Offer – I will provide a market analysis on the home we find to help you negotiate the best possible price for your new home. I will also prepare and communicate all transaction paperwork.
Home Inspection and Repair Negotiations – Typically thought of as the second phase of negotiations, I can help you select a qualified home inspector, and based on their findings, I will negotiate with the seller to have your new home as "move in ready" as possible.
Service Providers – From movers to window treatments, I can suggest service providers you can trust to take care of you during the final days prior to and after closing. I'm your go-to guide.
Pre-Closing Preparation – I will coordinate with your insurance agent and the closing attorney so that necessary documents are provided to ensure a smooth closing on the date of closing.
Closing – I will review closing documents, resolve any last minute issues and complete the transaction.
Post-Closing – I will keep in contact with you to assist with any possible post closing issues.
I am always available to answer any questions at any time. I am here for you before, during and after the close.
Please do not hesitate to contact me for any of your real estate or relocation needs. Even if it is just for advice about your move, NO MATTER WHERE YOU ARE LOCATED IN THE WORLD, please give me a call. Let's work together.

Thank you so much!
Danielle