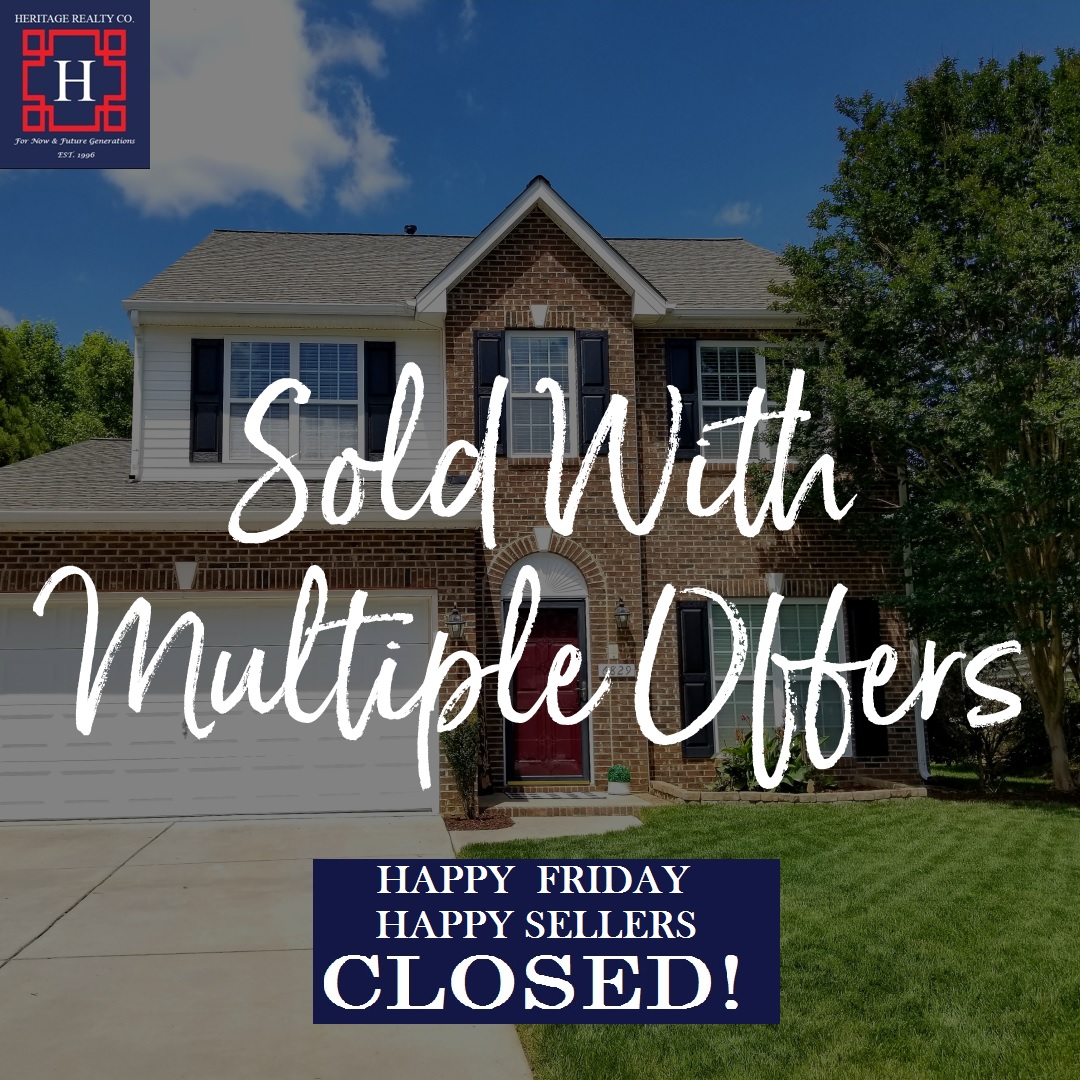 Rating: 10

"Danielle was so knowledgeable and supportive through out the entire process. I felt safe and knew she was there for me."

Sincerely,
K. BURKES~


Rating: 10

Comments:

"Very professional and knowledgeable. She is very thorough and goes above and beyond to make her clients satisfied! Also, she is very personable!"

Sincerely,

L. FOREMAN~

Danielle was truly exceptional. My 91 year old mother was selling her home that she had lived in for fifty years. Danielle took a very stressful and emotional situation for my mom and made her feel comfortable and confident every step of the way. Danielle knowledge, professionalism and attention to my mom was superb and appreciated. My mom and I would highly recommend her to any family member and friends. Danielle was a true blessing and we will always be grateful for everything she did.

B. Powell~SELLER

Danielle has worked with me to purchase my first home and also sell my home. We listed my house just before I left for vacation for my birthday and during the whole process, Danielle communicated with me about potential buyers. We sold my house while I was in Jamaica. Danielle is highly recommended and will work for you like no other realtor I've worked with. Thank you again, Danielle and I look forward to working with you in the future on my next property.

C. Williams~SELLER




Danielle White is an amazing realtor . She is extremely knowledgeable about all things related to real estate sales and her ethics are beyond reproach. She shares every step of the process throughly explaining in a way that can be easily understood! I will always be thankful that l was referred to her by close friends and will continue to stay in touch!! I have and will continue to refer to her as she sold my house for a good profit!

D. Varon~ SELLER

I do want to thank you for all of your help in finding me and my family the perfect home for us. We love it. You were always there for me when I had questions or doubts about anything and helped me work through it. I appreciate you and all of your hard work.

Thank you,

Jocelyn~BUYER

Rating: 10

Comments:

"Danielle is the best!!! She was patient and knowledgeable for a year and a half!!! I am grateful for her. Thank you so much Danielle!!!"

L. Mclaughlin~ BUYER

Rating: 10

"Danielle was very attentive to my needs and very timely with her response."

R. Graves~BUYER

Rating: 10

Comments:

"Danielle was amazing to work with while looking for a home that fits me. She had a wealth of knowledge about the area and the culture of many neighborhoods. I feel Danielle was the perfect fit for me."

V. Whitsett~ BUYER

Rating: 10

Comments:

"Very helpful and she know the business of being a realtor"

DOUGLAS FAMILY~ BUYERS

Rating: 10

Comments:

"We are at it again with the best realtor in the Triad area. Sold, invested, and bought our forever home. Danielle is knowledgeable, patient and an expert at advocating for her clients."

Sincerely,
CROMARTIE FAMILY~


Rating: 10

Comments:

"Danielle made my home buying experience a breeze. She is professional, fair, responsive and extremely knowledgeable in Real Estate. Her attention to detail and advocating for my needs really made me feel valued as a client. I highly recommend her services to anyone wanting a top tier experienced realtor!"

J. CRAWFORD~



"Danielle was AMAZING! We have been through a few agents while looking for a home and were never satisfied. She changed the game that's for sure. Being pregnant while looking/purchasing a home was stressful but when we found Danielle, she made it from stressful to super simple. We really appreciate her and her hard work! We would definitely recommend her to anyone that needs an agent!"

RODRIGUEZ FAMILY~



"Great Customer Service"

L. FOREMAN




"Danielle is a excellent agent, she goes above and beyond her expectation. She has years of experience. She knows the business of Real Estate."

Sincerely,
DOUGLAS FAMILY~


I was referred to Danielle and She has helped me greatly. She guided me through buying my first home and answered every question I had, I was nervous since it was my first time and she was extremely patient with me. I was able to close on my first home on my birthday and she made sure to check in with me even after to make sure I was doing ok. My plan is to get another home in the future outside the city and I will be reaching out to her again to assist me.

NGUYEN FAMILY~

Danielle has sold a home for us prior to this home and she provides clients with a easy homebuying/selling experience. I will always use her realtor services when selling or purchasing a home.

BATTLE FAMILY~

Rating: 10

Comments:

"She was amazing, knowledgeable and patient and professional."

L. McLaughlin~



Rating: 10

Comments:

"This was our second time working with Danielle. She's patient, knowledgeable, and works very hard for her clients. We are looking forward to working with her again real soon."

Cromartie Family~

Rating: 10

Comments:

"Danielle is an amazing agent! She is very attentive to her client's needs. She's patient, knowledgeable, and gets to know the likes/dislikes of the client. She kept me sane through the process of purchasing my home."

Tamika~

Rating: 10

Comments:

"Danielle provided excellence from beginning to end with the process of selling my home. She provided excellence in her communication skills, professionalism, and her expertise of the current housing market to negotiate the highest and best value of my home. I highly recommend her to anyone who is looking to purchase or sell a home."

RIDDICK~

Rating: 10

Comments:

"Danielle exceeded all my expectations! On a scale of 1-10, l would give her a 20!!! She was always available to answer questions and even provided answers to questions I didn't think to answer. With her, I never felt pressured to purchase a house I didn't like. If you need someone who will have your back in your search for a new home, she's the one!"

T. BLUEFORD~

Rating: 10

Comments:

"Danielle was WONDERFUL. She is professional, thoughtful, extremely knowledgeable, generous, and kind. We can't say enough good things about her."

Caroline & Thom~



Rating: 10

Comments:

"Danielle is the "Best". You tell her what you are looking to purchase and she will work hard to find it. She made buying a house much smoother. I had problems with my lender changing my close date, Danielle was very instrumental in making sure that date remained the original agreed upon date. She's a great communicator. Buying a house is stressful and she makes it a lot easier."

Sincerely,
A. BATTLE~


Rating: 10

Comments:

"Best agent we could ask for! We looked houses over 2+ years and she has always been there for us. Always supported our decision and helped us through any question we had. Couldn't ask for any better agent, Thank You Danielle!:)"

THE GURUNG FAMILY~



Rating: 10

Comments:

"It has been amazing having Danielle as our realtor! I would definitely have her again!! Thank you!"

Sincerely,
FOREMAN FAMILY~



Rating: 10

Comments:

"Danielle was sweet and professional. She did all she could to shield us from the stresses of buying and selling. We look forward to working with her again."

SMITH FAMILY~




Rating: 10

Comments:

"Danielle was excellent! She was knowledgeable, responsive, and a great advocate for me when working with my lender, and sellers agent. I would recommended her to anyone."

N.PERSON~

Rating: 10

Comments:

"Danielle was a pleasure to work with! A very knowledgeable agent who helped guide us through our first time home buying experience. Not only will I continue to recommend Danielle to others, while continuing using her for future real estate ventures, she makes us feel like friends and family!"

LaBORDE FAMILY~



Rating: 10

Comments:

"Danielle was an excellent resource on my home buying search. She is very knowledgeable and also helped out making sure the lender was on top of things on their end. She truly represented our interest."


BANKS FAMILY~




Rating: 10

Comments:

Danielle was incredible! Her patience, professionalism, communication, and follow through was second to none. My wife and I both are very pleased with the passion and pride Danielle puts into her profession. We will be using Danielle for my mother in laws home search as well as my mothers home search coming up this Spring. Danielle was fantastic, friendly and above and beyond a joy to work with. Thank you Danielle!!!

CORDOVAS~BUYERS

Rating: 10

Comments:

"Very helpful, insightful, and really focuses on what you express your wants are! Great service!"

EVANS~BUYER

Rating: 10

Comments:

"Danielle is very attentive to details and this skill really helps you stage your home for selling. I can't wait to work with her again."

BASH REALTY~INVESTORS

Rating: 10

Comments:

"with me being a first time homebuyer Danielle made sure I understood the whole process. She was very understanding with what I wanted and helped me find it!"

GALBREATH~BUYER

Rating: 10

Comments:

"Danielle is very knowledgeable about homes. Professional and always available when needed."

SMITH FAMILY~SELLERS

Rating: 10

"Danielle was awesome to work with and really worked hard to get us our perfect house at a price we could afford!"

GORDON'S~BUYERS

Rating: 10

"Always available to answer your questions."

WOODS FAMILY~BUYERS




There's no words to describe how Miss White help me find a house she was excellent in all areas I would recommend Miss White to sell and to find anyone a new home she is great she's a very special woman glad I had a chance to meet her.

JONES ~BUYER

Danielle exhibited outstanding communication; she has a very friendly and personable demeanor and she got our sale done efficiently and effectively. We will definitely use her again!!

BAKANE~SELLERS

Rating: 10

"Danielle was a good agent who stuck with us during the ups and downs of our search for the perfect home. The only downside is that, because Danielle is a partner agent (even though Redfin paired us with her), Redfin told us we weren't eligible for the bonus "money-back/rebate of purchasing through Redfin. That would have been a large chunk of money to help pay for some of the things we needed after the new home purchase."

COPELAND FAMILY~BUYERS

"Danielle was Awesome!! She helped me understand the process and explain each question or concern that I may have had every step of the way."

S. HENRYHAND~BUYER

"Danielle was the best! She made the entire process very easy. She is very much a people person and very knowledgeable. She even gave me a lovely gift for my birthday!! I highly recommend her for your next real estate agent!!"

Sincerely,

J. Stoneman~Seller

Rating: 10

"Danielle was very professional and handled our unique situation to the best of her ability. I would recommend her to any of my friends and family."

Sincerely,
Peoples |Hudson |Washington| Lilly~Sellers


Rating: 10

"Danielle is an awesome agent that exudes passion and compassion for her clients. I would give her 1 million on scale if I could. She is the BEST. Thanks."

Sincerely,
T.S.TDG~Buyer


Rating: 10

"She helped us during a difficult time of moving. We were headed to Texas. She went above our expectations. She was always checking in with us to keep us updated on the progress of the sale. I don't know what we would have done with out her. We interviewed 2 agents to sell our home but she was far better and looked at the details. If you are selling or buying a house she is your realtor."

Sincerely,
J. and J. Covington~Sellers

"Danielle is an excellent agent. I enjoyed her assistance in purchasing my home. She is very competent about her job and homes. She goes over and beyond ensuring to get the home of your desire."

G. Rhone~Buyer

Rating: 10

"She is awesome!!!"

Sincerely,

V. Miller~Seller

Danielle was professional and courteous and was very instrumental in keeping me informed of the progress during the closing process. She often gave me answers before I could ask questions."

Sincerely,
C. Battle

"Great customer service. She was always one step ahead of the game. Very knowledgeable. She kept me informed"

EVANS~

Danielle is awesome! I recently sold my house and Danielle expertly guided me through the process which became laborious after the inspection. Danielle helped me get a great price and her feedback was invaluable. I highly recommend Danielle!

Best realtor ever!! Not only does she know what's she talking about, but she is a joy to work with! Love her and working with her! She helped me find my dream home!


M. POPE~

Rating: 10

Comments:

"Danielle went above and beyond any expectations to ensure we had a home we would love forever. She stayed in touch, including at random hours when I had questions or concerned. Danielle is knowledgeable in the real estate world, and really goes up to bat for her clients. I have been and will continue to absolutely recommend Danielle for any real estate needs."

Sincerely,
A&A~BUYERS 🙂


Rating: 10

Comments:

"Danielle was absolutely awesome through the entire process. Has wonderful communication skills so you know exactly what is going on at every step."

Sincerely,
SAWYERS~SELLERS


Rating: 10

Danielle is very professional and efficient. She was able to find houses for us to choose based on our desires and budget. Danielle responds quickly and keeps an open line of communication. I loved working with her and am glad she was on our team.

Sincerely,

#TEAMGAT~BUYERS

Rating: 10

Comments:

"Danielle was a pleasure to work with and kept close touch with us. She was very warm and welcoming to our questions and comments. We felt like she always had our best interests at heart. She is highly recommended by us to anyone!"

Sincerely,
Joneses'~2019





"I have recommended Danielle to family and acquaintances. She is so attentive to my needs and is totally committed to find me exactly what I wanted. She guided me through the processes with much patience as I was forgetful and unsure at times. I was very pleased to meet her and to have her as my agent."

Sincerely,

R. Matthews~2019

Danielle is completely AWESOME! She is really wanted the best for me as her client. She provided excellent customer service."

Connie M.~9.2018

"Danielle was amazing"

Sincerely,
Catherine~2018


"Outstanding service and partnership during the sales process. I'd recommend her anytime to anyone in her sales area."

Sincerely,

Jack

"Danielle has assisted me in purchasing investment properties and finally my primary home and with each experience her level of professionalism, dedication, and advice has been extraordinary!"

Greene

Danielle was thorough and friendly. She exceeded our expectations; we wanted to sell our property quickly and she got pictures up and the MLS listing done in a timely fashion. She also priced our property competitively. Would definitely recommend her!!
E. C.N. Kaminska


Danielle was awesome! She listened and helped me and my fiancé find the house we were looking for!
T. Spann


Danielle White is a great real estate agent. We were introduced to Danielle as a reference from a friend and we enjoyed our experience. Surely, she delivered. I would and have recommended her to my family and friends buying homes, renting homes, or someone who just need advice from an expert in the field. Danielle is very professional, organized, and well spoken. She answered any question my husband or I had. She communicated well and in a timely manner, always accessible by phone calls, emails, and in-person meetings. She is quick-witted and thinks fast on her feet. She understood the home buying process so, that she communicated so easily to us as new home buyers, of course making the process that more comfortable. Her years in the business are priceless and make her a wonderful Realtor to work with. If you want a great buying experience, go with Danielle White. We highly recommend her.

Derek and Delight


Danielle White services were outstanding. Being a first time home owner, the initial process was a bit overwhelming. With Danielle's support and expertise, I had a pleasant experience and I was at ease. She will work to make sure you are highly satisfied with your new home. I would highly recommend Danielle when purchasing or selling your home. She will help you and service you from beginning to the end and thereafter.

L. McCloud


DANIELLE WHITE Helped me buy a home. She is a great Realtor! Very pleasant, time conscious and understanding. She helped me select my house that I absolutely love at a good price!

M.S. Doldron








— 90% of my business comes from referrals of past clients, Thank you!